BerkeleY Sparkly Spa Bathroom Remodel
2019 Remmies Award Winner
When a beloved return client came to us asking to turn her tiny hall bath (the only in the home) into a spa retreat, we were delighted. When asked by the design team "how do you envision your new space?" our client did not hesitate "I want it to sparkle!". And sparkle it does!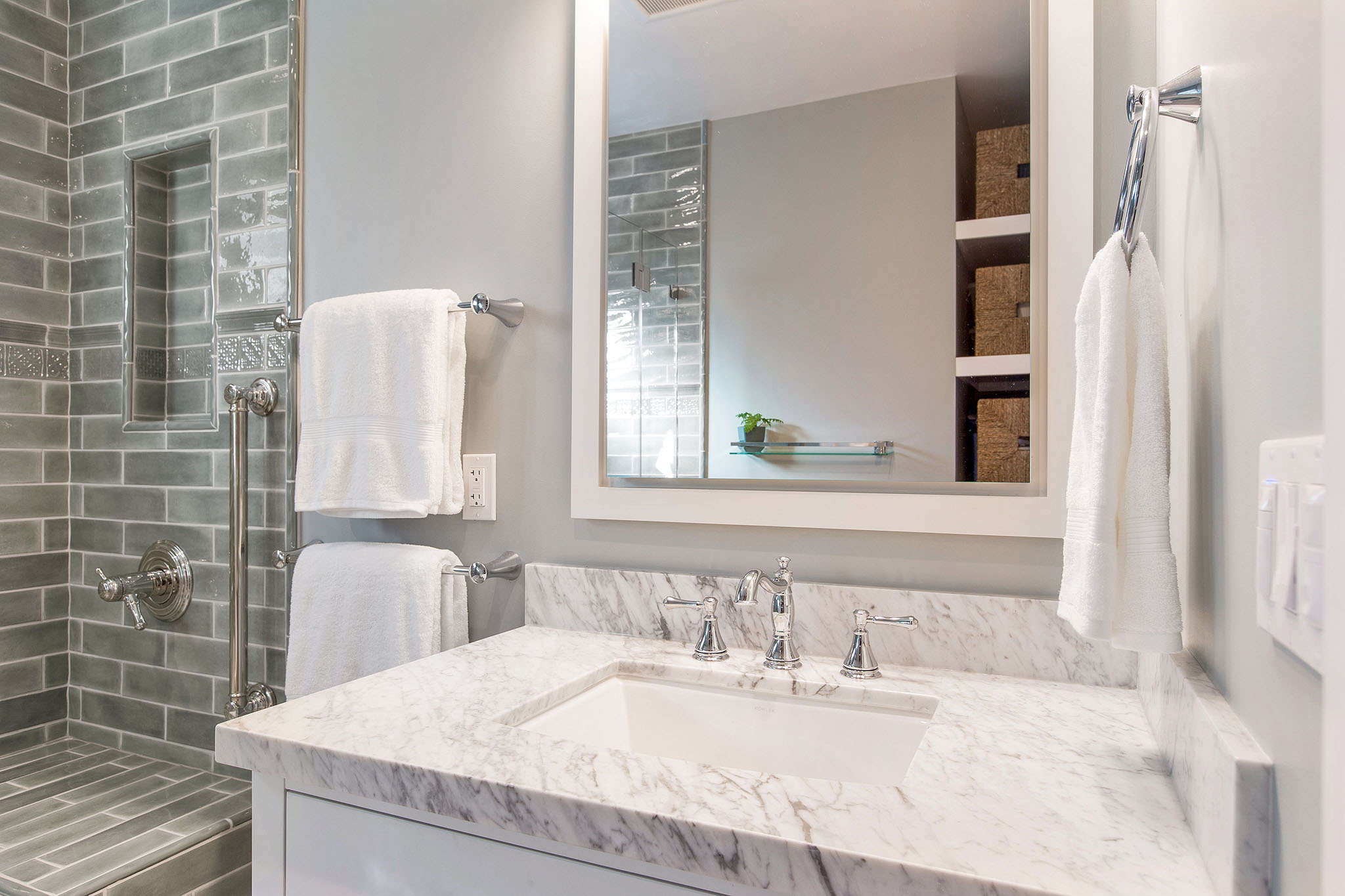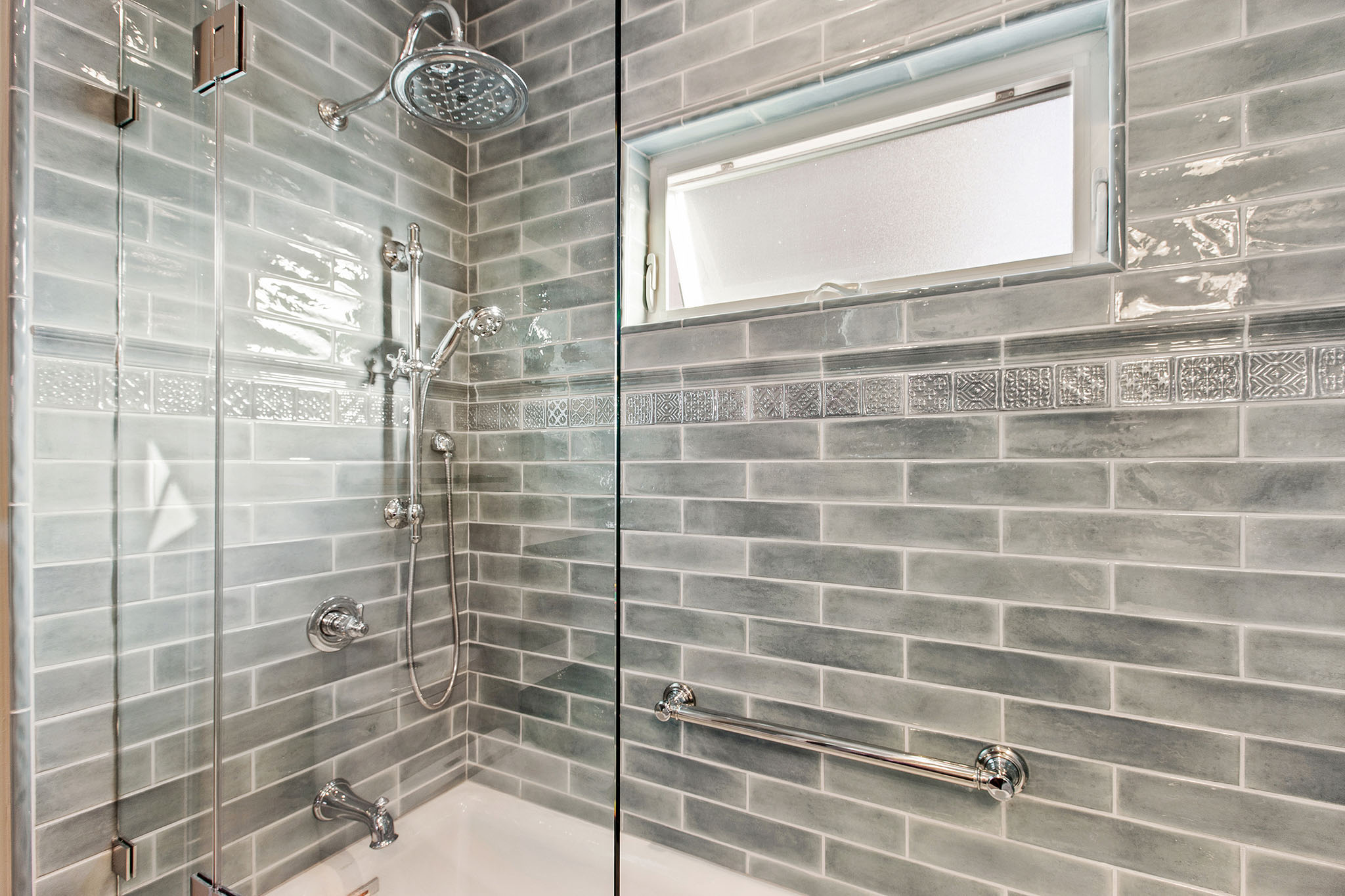 Background
By taking out a small hall closet and re-configuring the room, a far more functional layout was achieved. The soft blue-green tones are a theme in the clients home and it was a joy to continue the color trend into the new space.
To achieve the desired sparkle affect, an iridescent blue-green tile was selected. We love this tile for its ability to be sophisticated, appropriate to the home with its handmade charm, and of course the beautiful sparkle.
Creative storage was also integrated into the bathroom through inventive alcove shelving and pretty storage baskets that conceal bath storage items while providing natural texture and depth to the space.