BERKELEY DRAB to fab kitchen Remodel
2016 Remmies Award Winner
This outdated kitchen received a facelift with fresh paint, updated countertops, and new cabinets. The clean crisp white color of the wall accented with a pop of deep blue provided drama and interest, making a world of difference in this small space. The client rarely cooked and did not need a full refrigerator. HDR made better use of the space by offering refrigeration and freezer drawers as an alternative solution to the bulky appliance.
When we got done the client had nothing but wonderful things to say about us.
They handled the projects with their trademark finesse, expertise and artistic eye. The work is magazine editorial worthy! – Herman, Berkeley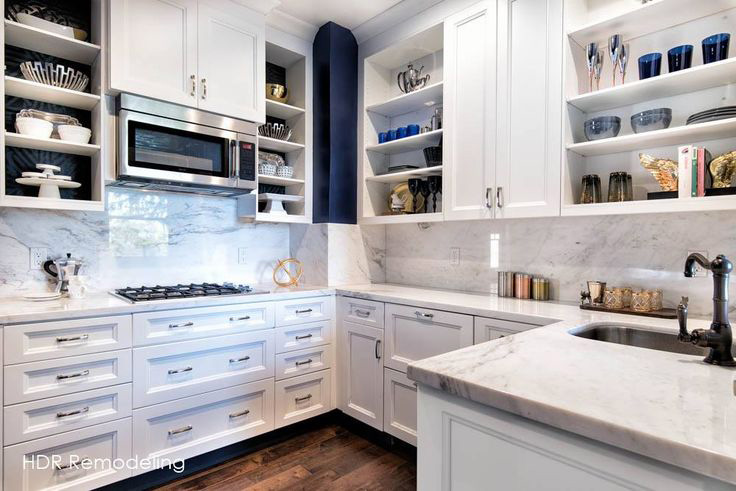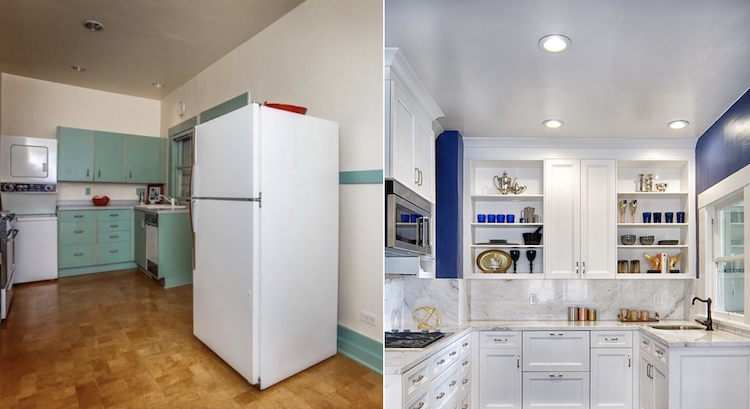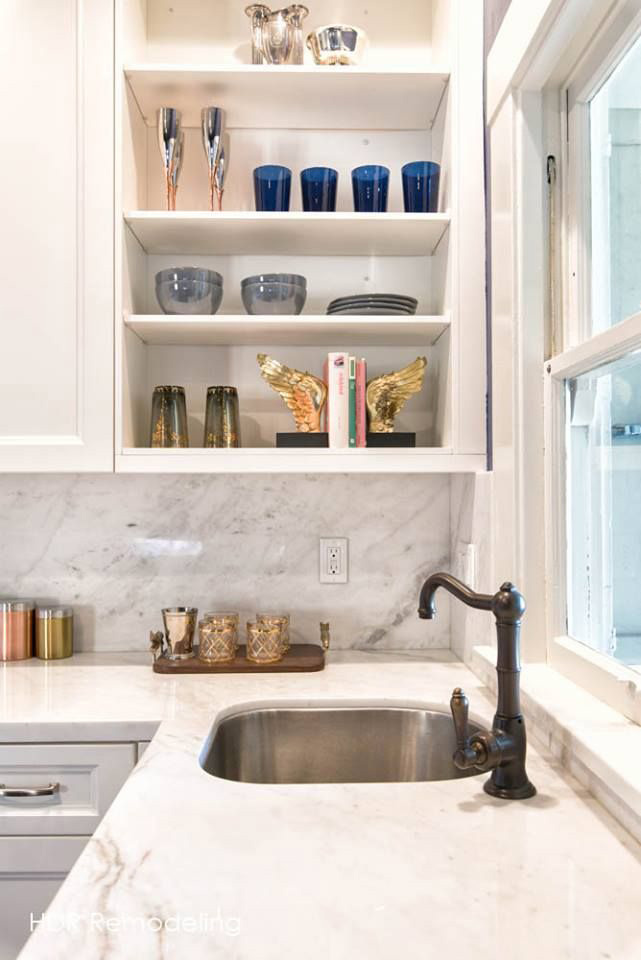 Background
The client wanted to remodel his beautiful but outdated kitchen to better suit his profound sense of style and upscale taste. The kitchen was in need of a face lift, but we had to stay within the footprint of the existing kitchen. The client wanted a high end look with a budget around $50k. Yes, we were able to meet all his criteria, expectations and budget.