ALAMEDA Urban Studio Garage Conversion
National Association of the Remodeling Industry - 2013 Remmies Award Winner
Like so many young people, this couple on the city/island of Alameda near Oakland wanted to make as much as possible of their first small starter home. They looked no farther than their backyard. There was an existing duplex garage that was shared with their neighbors. The structure had not been improved since the houses was built in the 20's.
The garage had an industrial grungy feel that the clients wanted to maintain. The existing structure had a very strong personality that we felt needed to be preserved and displayed. It was, however, a dark and dingy space. HDR Remodeling installed four large awning windows and French doors to allow for natural light to come in.
The city would not allow adding a bath though we tried. We were able to give them a well lit, warm and friendly space in which to entertain their friends.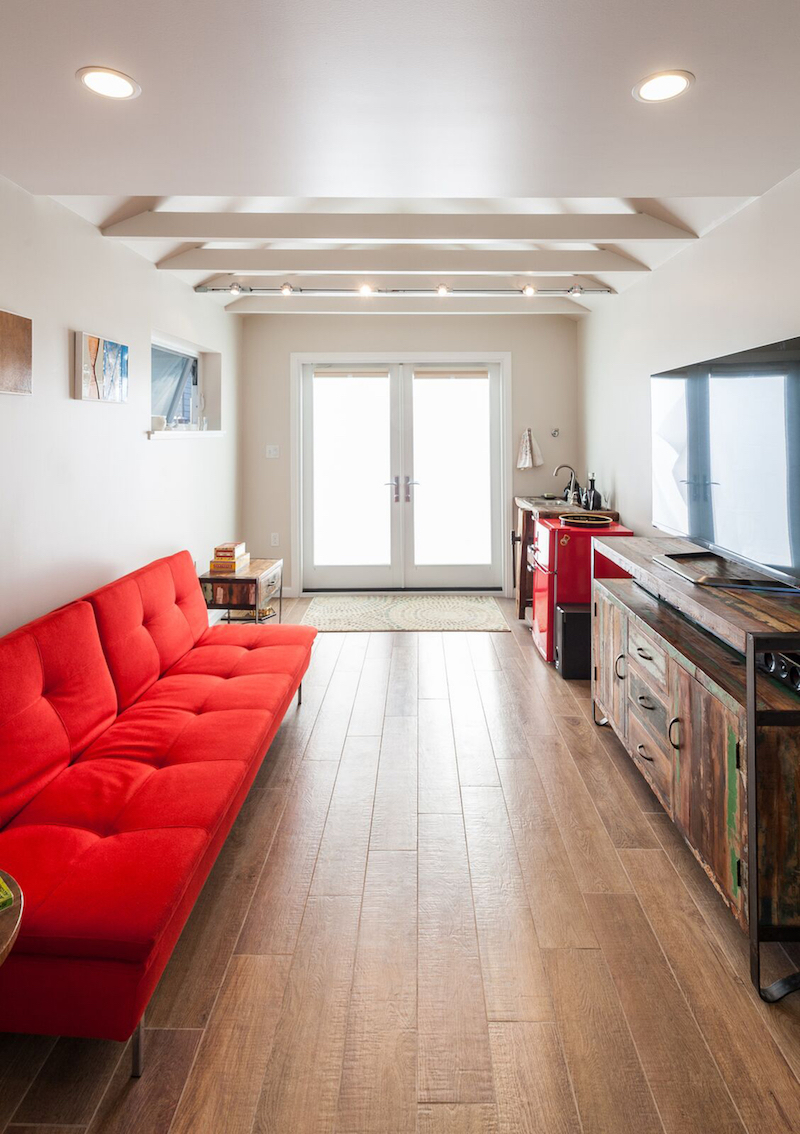 Background
HDR was contacted by the client to design and execute the remodel of their detached garage to convert it from a dilapidated storage room into a comfortable, multi-purpose studio. The client lives in a city with rigid restrictions on garage conversions and were committed to accomplishing the project according to city planning ordinances and building codes. The client needed to maintain half of the 400 square foot structure for their car, which left HDR with a long and narrow 200 square feet of space.