Berkeley Office ADU OVerlooking Garden
The homeowners' passion for Asian influenced design set the tone for this project. They valued the aesthetic simplicity of Asian architecture complemented with the fine attention to detail.
These Berkeley homeowners requested an office be removed from their main residence in order to separate work from the solace of their living space. They wanted to convert their backyard shed into an accessory dwelling unit and office space. Although the garden office would be a professional environment, it had to also harbor a sense of tranquility and discipline. The original structure was a dilapidated free-standing shed that at one time was a garage. The rear yard lacked security and privacy. HDR Remodeling demolished the structure, set the foundation, and framed a new office space.
The new accessory dwelling unit or garden office evolved into a defining structure with an open courtyard offering a peaceful transition from this East Bay residence. The new garden office has thus increased the usage of the property while maintaining the same footprint of all the original structures. The openness of the double sliding doors and the soft interior lighting invites one to stroll through the garden towards the office. In the office, one can overlook the garden landscape that includes a pond with koi fish. While the new garden office has been intentionally separated from the main living residence, the architectural design of both the garden and the office create a sense of oneness and unity.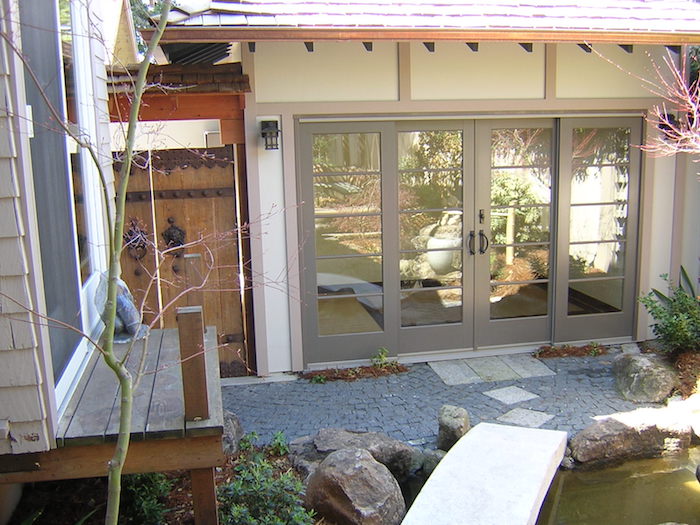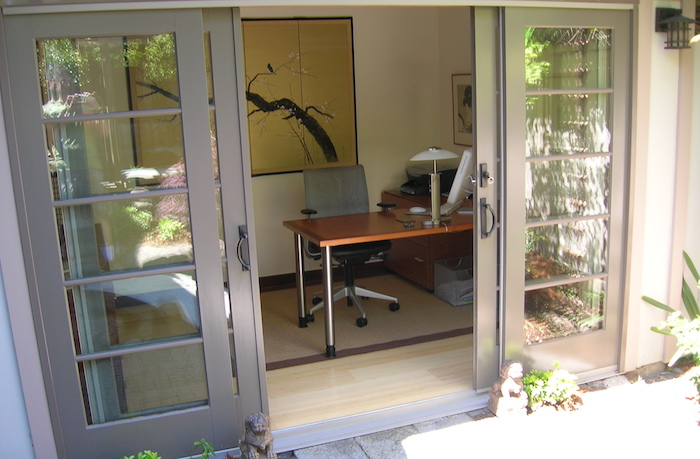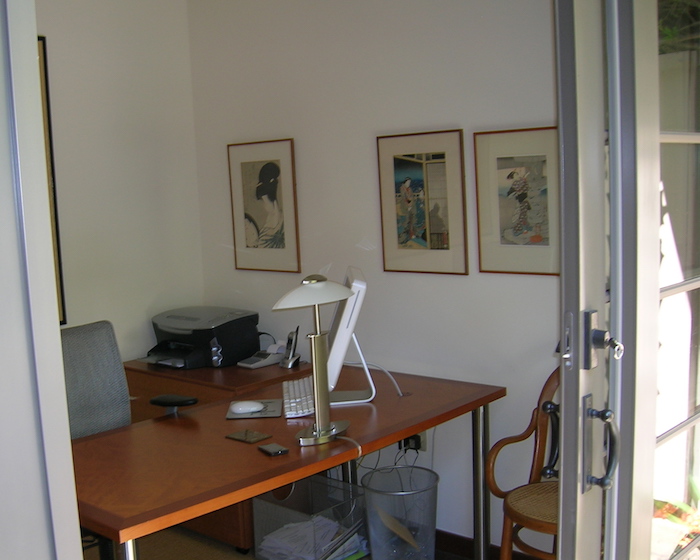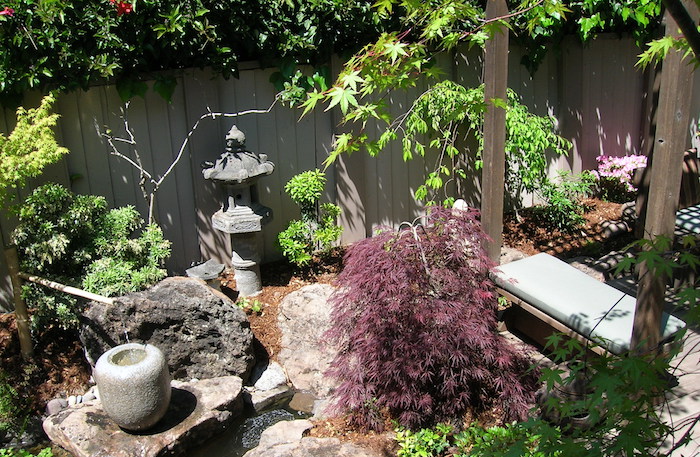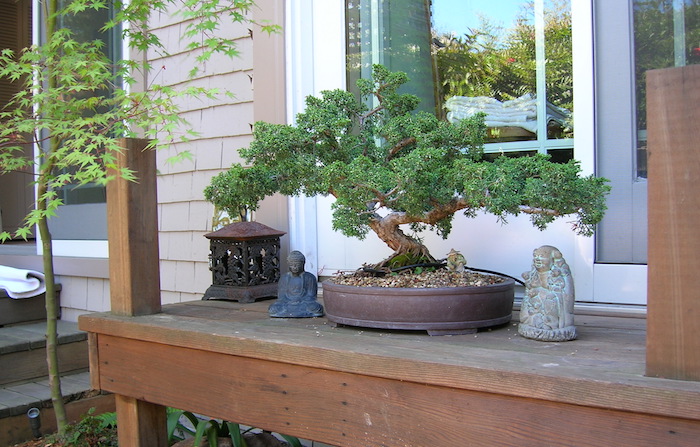 CONTACT US BELOW OR CALL US AT 510.845.6100 TO START YOUR IN-HOME CONSULTATION.